---
We're a local, family-owned delivery service specializing in catering to courier needs for the Dallas / Fort Worth area and a 350-mile radius. To get a quote right away, use our form or call 972.591.7750.
---
---
Same day delivery service for Dallas / Fort Worth and beyond.
We're a local delivery service dedicated to solving your problems. When you need expedited delivery of your products and packages (up to 75 lbs. each), we're here to serve. We'll also express deliver important documents, or special last-minute gifts. We cover a wide-ranging area (350-mile radius in 24 hours) so that you can get on with your day.
---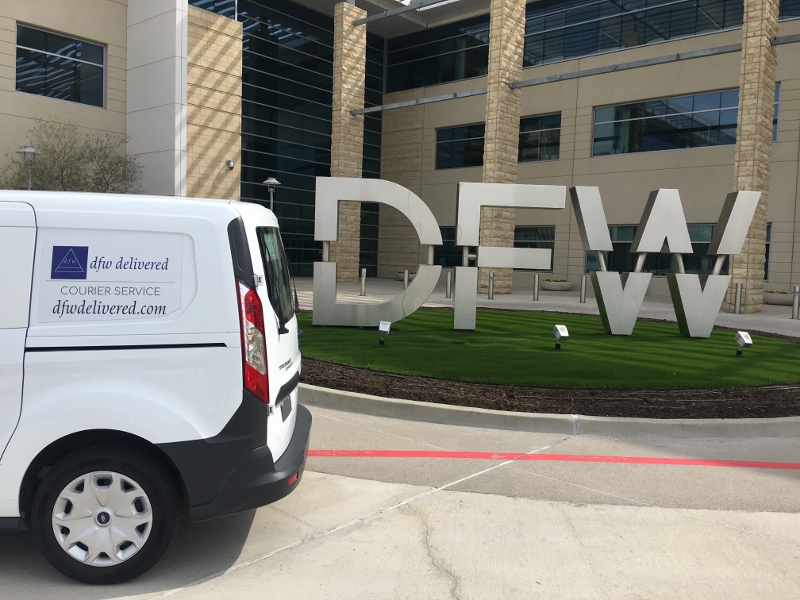 "We solve problems."
Because we're focused on superior customer service, we provide personalized attention to our customers, whether they are businesses or individuals. Our customers feel like they're not just another number in the books of the impersonal, large courier companies in the DFW area.
---
Expedited document delivery
When you have paperwork that requires a courier service, look no farther than DFW Delivered. We provide hot-shot service to meet deadlines for you. So whether it's legal documents, permits, applications, forms, certifications, or contracts, we deliver for you with same-day service, 24/7.
Checks and payments
Whether you need the rent or mortgage to be there on time, or you've got payroll to distribute, DFW Delivered is the courier service for you. Our clients love our fast, friendly service and dependability for getting important checks transported anywhere from Hurst to Houston.
---
---
Luggage and cargo
DFW Delivered is experienced in everything that has to do with DFW Airport and Love Field! So if you need luggage picked up from these or any airport in the Metroplex, give us a call. If you'd like to schedule pickup of your luggage so you can head straight home, click here and we'll set you up with our Luggage Scheduling Service!
We also offer pronto delivery of your cargo. Simply include waybill information when you fill out our form or send it to go@dfwdelivered.com. We deal with airlines major and minor routinely and we're accustomed to the process of shipping and receiving.
Promotional materials
Big-time marketing events take a lot of coordination. The last thing you want to worry about is racing over to the print shop, or figuring out how to fit those canvas backdrops into your sedan. At DFW Delivered, we understand the value of your time and the importance of making a great impression. So we'll do the running around…and you won't have to!
Apparel delivery
It doesn't matter if you have a client wanting a box of shirts for a corporate gig in Euless, or nearly two pallets going to a school district in southeast Colorado. We have a great deal of experience getting apparel delivered for everything from concerts to fun runs. We'll give you a competitive quote and provide unparalleled service!
---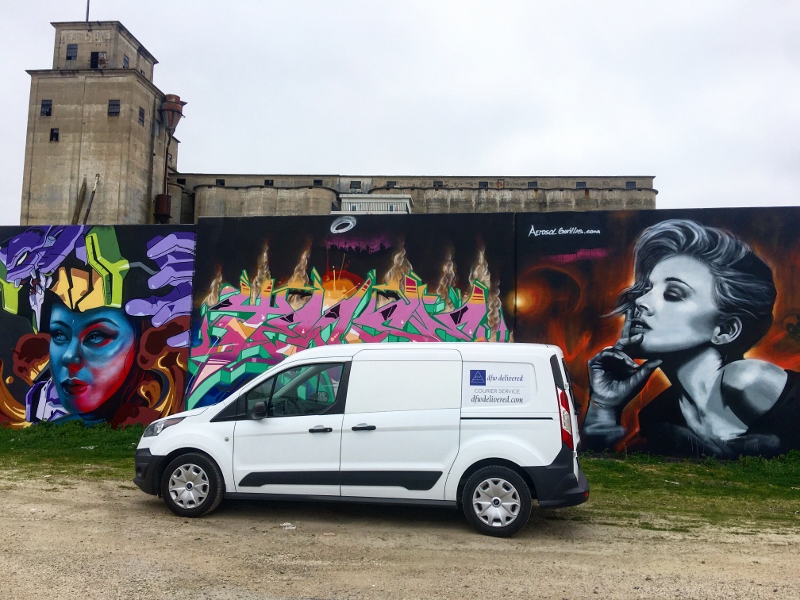 Remote employee materials
When an employee works from home, or is no longer with the organization, it may be necessary to shuttle electronic equipment and/or personal belongings back and forth. DFW Delivered makes it easy for staffers to submit laptops to IT for updates, or to have boxes of documents and other items taken between homes and offices.
Non-refrigerated medical supplies
Need medical supplies delivered urgently? We can handle it. Whether it's for oral surgery or animal reproduction, DFW Delivered has the experience and the resources to take care of you. Items packed in dry ice are accepted.
Simple mail runs
If you need to set up a basic recurring service like mail distribution, lab sample pickup, or even retail restocking, we've got you covered. Call us at the number below and we'll get the details sorted out.
---